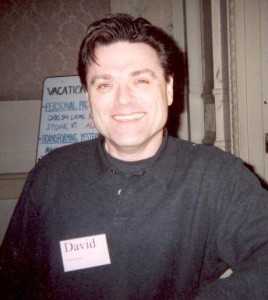 David Abramson – Board Member Emeritus
On Thursday March 23rd 2017 the Association for Youth Empowerment (AYE) lost one of its warriors and founders: David Abramson.
David was a powerful, compelling individual who we relied on for support, for charisma, and for innovation. He was our "bridge" to people, to communities and to the world.
We admire him for his tenacious behavior, hyperactive determination and commitment to all people.
We are in awe of his unceasing commitment to prosperity and love for everyone.
We acknowledge him for his tireless dedication to AYE's mission of partnering with community members and organizations who share a common goal of eliminating social oppression and fostering respect, acceptance and compassion in our schools, families and communities.
Even though David is no longer with us in physical form, we are committed that his spirit will live on through the work he started.
David A: We love you, we honor you and will miss you!
Perhaps no one on the board was as close to David as our Board President: Robert Cooper. Below are his words he delivered at David's Funeral which summarize more completely what he meant to all of us.
Shalom
I am Robert Cooper: A retired teacher who introduced Japanese language
David suddenly died at the peak of his enthusiasm for life; at the peak of his love for friends, family, faith, education, politics, power and contribution and prosperity. That left people talking and left me wondering:
Can I do a translation of someone's life that left some people saying:
He's a butt head. But every team worth its salt needs a butt head.
He will work a mule into the ground
Some people are like classical music. David is like jazz.
He hated poverty.
He's as tenacious as bark on a tree.
He's a huge provider and had your back.
He's a boomer; he stood ready to kick the door in on poverty, social division and hatred.
David, If I may do the honor one more time and honor your request for me to translate what you have been saying.
Looking around this sanctuary
You fulfilled:
God First
Love your neighbor as yourself
The highest form of giving is to give someone a job.
The tongue in your mouth and the tongue in your shoe are together and pointing in the same direction.
Your relationships is your wealth, your prosperity.
W.E.B Dubois once said "The problem of the twentieth century is the problem of the color line". This Sanctuary shows what one person can do in their own life to erase the lines of love, gender, ethnicity, thinking, spirituality, class and so on.
David I said all of that to say: I love you. You are my brother. Your work lives through me.
Thank you
Robert cooper 3/27/17