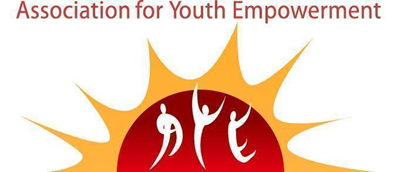 Dear Friends,
At this time of year we take a moment to acknowledge all that we have to be grateful about. The Association for Youth Empowerment (AYE) partners with community members and organizations who share a common purpose of recognizing social oppression and fostering respect, acceptance and compassion in our families, schools and communities. In recent months we accomplished this in a variety of ways:
This summer our Detroit Boyz Rock! initiative partnered with Building Better Men and sponsored 20 young men in First Tee program with First Tee of Greater Detroit.
In partnership with Ellen Abramson, AYE established an endowed scholarship fund at Washtenaw Community College in honor of her late husband and AYE founding member David Abramson, David Abramson's Promise. This then inspired the Board to establish a similar scholarship fund at Wayne County Community College, David and Ellen Abramson Association for Youth Empowerment Scholarship. These endowments provide students with a financial need the opportunity to enter into the skilled trades.
The Hazel Park High School Empowerment Zone (E-Zone) initiative continues to thrive by creating a safe space for youth to connect weekly and inspire them to achieve their goals.
Bridging 8 Mile supported Yusef "Bunchy" Shakur in his annual school backpack give away.
AYE received a gift from The Rich Dad Company (i.e. Robert Kiyosaki) of two adult and one kids "Cash Flow" board games and sponsored community game nights to foster conversations that equip youth and their families with the tools for financial freedom.
In partnership with the Washtenaw County Dispute Resolution Center, the Bridging 23 initiative continues to foster community engagement through the use of the Peace Circle process.
Our Community Development & Leadership Initiative partnered with the Miracle Workers group to scholarship youth in the Landmark Forum for Young People and Teens leadership training.
The community impact from the above activities were made possible through generous donations of AYE's friends and family – individuals such as yourself.
We invite you to make a special end of year donation to support our initiatives, which enables us to continue this work in the year ahead. As a volunteer run organization, 100% of your donation goes to support our initiatives to forward our mission of challenging and empowering young people to create the Beloved Community. AYE is a registered 501(c)(3) nonprofit organization and your donation is tax deductible.
To make a one time or recurring donation, please click the donate button below: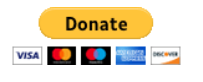 Thank you so much for your ongoing generous support of AYE. Our AYE friends and family support our work in a variety of ways, such as through your time, treasure and talent. We are grateful for your participation in all of its forms and know we wouldn't be making the difference we do without knowing you – every person in our communities makes an invaluable contribution by simply being you.
We wish you and your families a happy and fulfilling holiday season.
In Gratitude,
The AYE Board
Jeff Gabrielson: Vice President
Charles C. Primas: Board Member